The Crest Residence Metropole Thu Thiem Ho Chi Minh City
Address:
Thu Thiem Area Thu Duc City
Overview
Maps
Video
Property Listings
The Crest Residence Metropole Thu Thiem location:
The Crest Residence, located in Thu Thiem, District 2, Ho Chi Minh City, Vietnam, is an exquisite real estate development project that offers a sophisticated urban lifestyle to its residents. Spanning over an expansive planned area of 13,168 square meters, The Crest Residence is designed as a tower of residential apartments. Developed by renowned companies SonKim Land Corporation and Hamon Development Corporation, this project aims to create a modern and vibrant urban oasis for its discerning residents.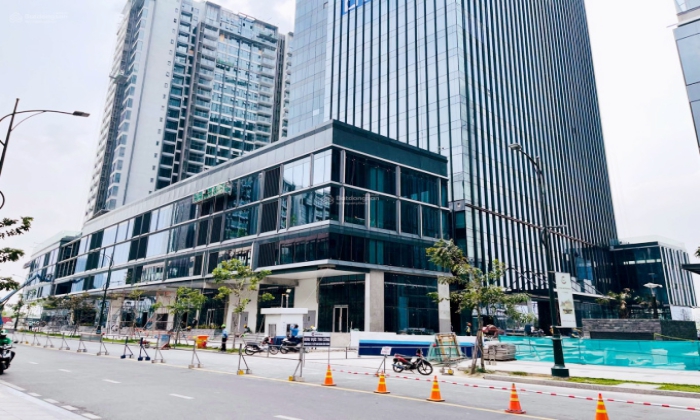 The Crest Residence Metropole Thu Thiem Details:
The Crest Phase is the centerpiece of the project, where the bulk of the residential components are designed and built. This phase includes the construction of the main residential tower, which is likely to be the tallest structure within The Crest Residence. The Crest Tower is anticipated to consist of 24 floors, offering a range of luxurious apartment units to suit various preferences and needs. These apartments are carefully crafted, ranging from studios to 1-3 bedroom units, with sizes varying from cozy and efficient spaces to spacious and opulent living areas. Additionally, loft apartments are available, providing a unique and contemporary living experience.
Apartment Options in The Crest Residence Metropole Thu Thiem:
The Crest Phase boasts a total of 240 apartments, providing a diverse range of options for potential residents. Each apartment is carefully crafted to cater to various preferences, offering comfort, elegance, and functionality.
Studios and 1-bedroom Apartments: These cozy and efficient units are perfect for individuals or young couples seeking a sophisticated urban dwelling. With net areas ranging from 43.37 to 71.6 square meters, these apartments provide all the essentials for a comfortable lifestyle.
2-bedroom Apartments: For those seeking more space, the 2-bedroom apartments at The Crest Residence offer net areas ranging from 74.38 to 111.84 square meters. These units are ideal for small families or individuals who desire additional room for work or leisure.
3-bedroom Apartments: The Crest Phase also features spacious 3-bedroom apartments, providing ample space for growing families or residents who require extra rooms for guests, hobbies, or home offices. These units boast net areas ranging from 116.97 to 139.54 square meters.
Loft Apartments: Intriguing and contemporary, the loft apartments offer open-space designs and modern styles. These unique living spaces have net areas ranging from 78.03 to 140.04 square meters, making them a perfect choice for residents who appreciate innovative architectural concepts.
Structure and Amenities: The Crest Residence Tower embodies an exceptional blend of style and functionality. The tower's structure is divided as follows: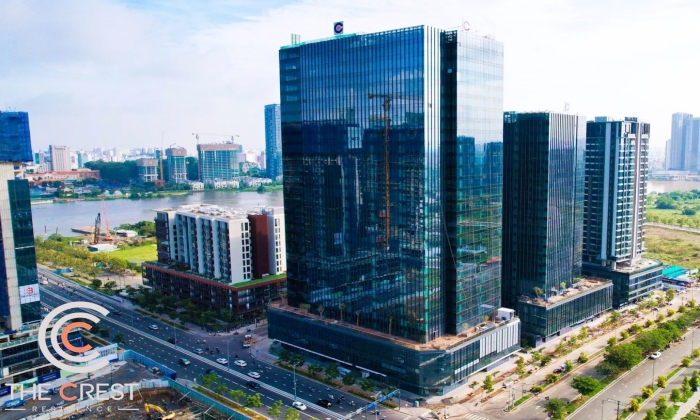 The Podium: The ground level is thoughtfully designed as shophouses, creating a vibrant commercial hub within the project. These commercial spaces cater to the needs of the residents and offer various services and retail options.
Floor 5: This level is dedicated to internal amenities, ensuring that residents can enjoy a variety of conveniences right at their doorstep. Facilities such as a swimming pool, gym, children's play area, and green spaces provide ample opportunities for relaxation and recreation.
Floors 6 to 23: The heart of the tower is reserved for residential living. These floors house a diverse selection of apartment units, each designed with meticulous attention to detail to deliver comfort and luxury.
Floor 24: The pinnacle of The Crest Residence Tower is reserved for penthouse units and loft apartments. These exclusive living spaces offer a heightened level of opulence, providing residents with expansive areas and breathtaking views.
The Crest Residence Amenities:
Swimming Pool: A spacious and well-maintained swimming pool provides a refreshing oasis for residents to relax, unwind, and enjoy leisurely swims.
Fitness Center: A fully equipped fitness center enables residents to maintain an active and healthy lifestyle without having to leave the premises.
Children's Play Area: The Crest Residence likely features dedicated spaces for children to play, fostering a safe and enjoyable environment for young residents.
Green Spaces and Landscaped Gardens: Lush greenery and well-designed landscaped gardens create a serene and picturesque setting, allowing residents to connect with nature within the urban environment.
Multi-Purpose Room: A multi-purpose room or function hall may be available for residents to host private gatherings, events, or community activities.
BBQ Areas: Outdoor BBQ areas offer a wonderful opportunity for residents to host barbeques and socialize with friends and neighbors.
Concierge Services: A professional concierge team may be present to assist residents with various tasks and requests, ensuring a high level of personalized service.
24/7 Security: The Crest Residence likely provides round-the-clock security services and surveillance to ensure the safety and well-being of its residents.
Parking Facilities: Adequate parking spaces are usually available within the development, ensuring convenience for residents and their visitors.
Retail and Commercial Spaces: The project may include retail and commercial spaces, providing easy access to shops, restaurants, cafes, and other essential services right at the residents' doorstep.
Sky Gardens or Viewing Decks: Some high-rise developments may offer elevated sky gardens or viewing decks, providing stunning panoramic views of the surrounding cityscape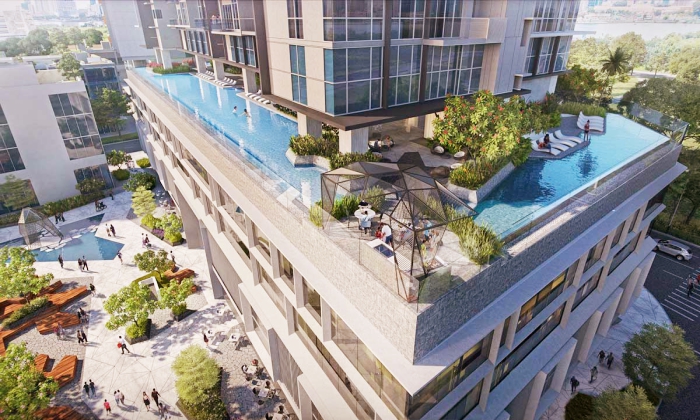 Overall, The Crest Residence at Thu Thiem presents an unparalleled living experience in Ho Chi Minh City, embracing a perfect combination of style, convenience, and modernity. With its various apartment options and state-of-the-art amenities, this development promises an exceptional lifestyle for those seeking a luxurious urban abode. Whether you are a young professional, a family, or an individual with a taste for contemporary living, The Crest Residence is an address of choice for an elevated living experience in the heart of Thu Thiem.
Make An Enquiry