Fideco Villa Compound in Thao Dien Thu Duc City (HCMC)
Address:
14 Thao Dien Street Thu Duc City
Overview
Maps
Video
Property Listings
Nestled within the vibrant and sought-after Thao Dien neighborhood of District 2, Fideco Compound offers a premium living experience that seamlessly combines luxury, comfort, and convenience. Located in 14 Thao Dien Street Thao Dien Ward District 2, the Location is conveniently go to BIS school, AIS school, AN PHU Super market, AN NAM gourmet, Restaurants in Xuan Thuy Steet, Tran Ngoc Dien Street, and Thao Dien Street.
Fideco Compound Villas in Thao Dien Features:
One of the standout features of Fideco Villas Compound is the selection of spacious and well-designed 4-bedroom villas. These residences boast modern architecture with high-end finishes, creating an atmosphere of elegance and sophistication. Expansive living areas are flooded with natural light, providing a welcoming and airy ambiance. The fully equipped gourmet kitchens come with top-of-the-line appliances, catering to the culinary desires of residents. Outside, a private landscaped garden offers a tranquil space for outdoor relaxation, while the rooftop terrace provides panoramic views of the surrounding area.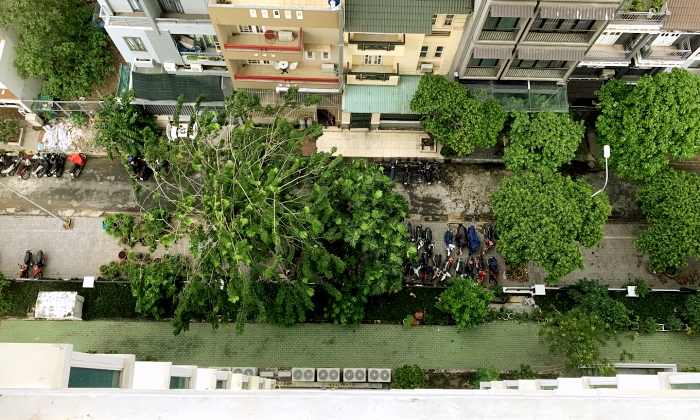 Security and Amenities of Fideco Compound Villas in Thao Dien:  
Safety and peace of mind are paramount at Fideco Compound. The community is equipped with 24/7 security personnel who ensure the safety of residents. The compound itself is gated, offering controlled access for added security. A clubhouse within the community features a fitness center and recreational areas, promoting an active and social lifestyle. Beautifully landscaped common spaces provide opportunities for leisure, whether it's a casual evening stroll or a gathering with neighbors.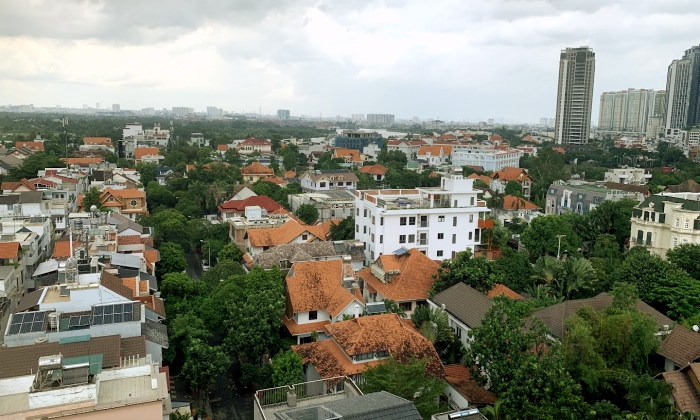 Location and Lifestyle of Fideco Compound Villas in Thao Dien:
Fideco Compound enjoys a prime location in the prestigious Thao Dien neighborhood, celebrated for its international community and cosmopolitan atmosphere. Residents have the advantage of proximity to renowned international schools, making it an ideal choice for families. Dining options, cafes, and cultural attractions are in abundance in the vicinity, ensuring that there's always something to explore. Additionally, residents benefit from easy access to shopping centers and entertainment venues, enhancing the overall convenience of living in this thriving neighborhood.
Types of Property in Fideco Villa Compound Thao Dien:
Villas for rent in Fideco Compound: Fideco Compound is known for its luxurious villas. These are typically spacious, well-designed 3 to 5-bedroom villas featuring modern architecture and high-end finishes. They often come with private, swimming pool, gardens, rooftop terraces, and modern amenities. It is suitable for living and doing office.
Townhouses for rent in Fideco Compound: In some Fideco Villa compounds, you may find townhouses as an option. Townhouses provide a blend of privacy and community living, typically offering multiple levels of living space. It has offer from 3beds to 5beds Town house for rent with small garden and nice terrace.
Price and Availability Fideco Compound Villas in Thao Dien:
For those seeking to call Fideco Compound home, rental and sale options are available, with pricing to be specified based on individual preferences and requirements. The good news is that these exceptional villas are currently available for immediate occupancy.
Fideco Villa Compound in Thao Dien is more than just a residential community; it's a lifestyle choice that encapsulates modernity, security, and a thriving neighborhood. Whether you're looking for a family-friendly environment, a comfortable retirement abode, or simply a place to enjoy life to the fullest, Fideco Compound has something to offer everyone.
By incorporating the property description into an article, you provide readers with a comprehensive understanding of the Fideco Compound's appeal, emphasizing its features, amenities, and the desirable lifestyle it offers
Make An Enquiry