The Marq District 1 Ho Chi Minh City
Address:
29B Nguyen Dinh Chieu Street Dakao Ward District 1 HCMC
Overview
Maps
Video
Property Listings
Location of The Marq apartment District 1:
THE MARQ DISTRICT 1 - A Diamond Residential project situated in a beautiful of the heart Ho Chi Minh's Central Business a District. Located at 29B Nguyen Dinh Chieu Street Dakao Ward District 1, The residents have the city at their doorstep. Enjoy some of Ho Chi Minh's best restaurants and bars without having to leave your block. Not up for a night on the town, stay in and relax in your beautifully appointed home.
THE MARQ DISTRICT 1 combines luxurious loft finishes, fantastic amenities, a superior downtown location, and an excellent property management team making it one of the most desirable apartment communities in Ho Chi Minh City. THE MARQ DISTRICT 1 where it's all business and industry during the day and at night the vibrant entertainment district comes alive with activity and culture.
Types of apartment in THE MARQ DISTRICT 1:
THE MARQ DISTRICT 1 is the first residential project of HONG KONG LAND in Ho Chi Minh Minh City, It offers to you the most luxurious apartment living in Saigon. This project has launched in the end of 2018, and will be expect to hand over the customers in 2020. It offers total 516 units, combine with one bedroom from 45SQM to 75SQM, two bedroom apartment from 72SQM to 85SQM and three bedroom apartment 109SQM to 121SQM and 145sqm.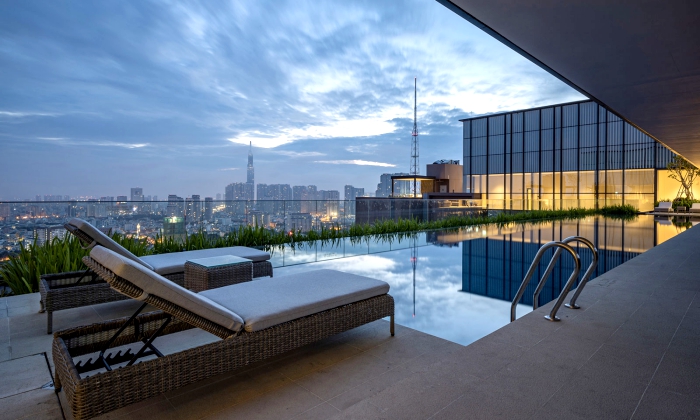 Amenities of The Marq District 1:
Swimming Pool: Many luxury condominiums feature a well-designed swimming pool for residents to enjoy.
Fitness Center: A modern fitness center or gym equipped with state-of-the-art exercise equipment.
Spa and Wellness Facilities: Some developments offer spa and wellness facilities, such as massage rooms, sauna, and steam rooms.
Lounge and Social Spaces: Ample communal areas for residents to relax, socialize, and entertain guests.
Garden and Outdoor Spaces: Landscaped gardens, outdoor seating areas, and possibly rooftop gardens or terraces.
Children's Play Area: Playgrounds or designated play areas for children.
Security and Concierge Services: 24/7 security, concierge services, and controlled access to the building.
Business and Meeting Facilities: Business centers, meeting rooms, or co-working spaces for residents who work from home or need meeting spaces.
Café or Restaurant: Some luxury developments include on-site dining options for convenience.
Parking: Dedicated parking spaces for residents and possibly guests.
Multimedia and Entertainment Rooms: Media rooms, screening rooms, or entertainment lounges.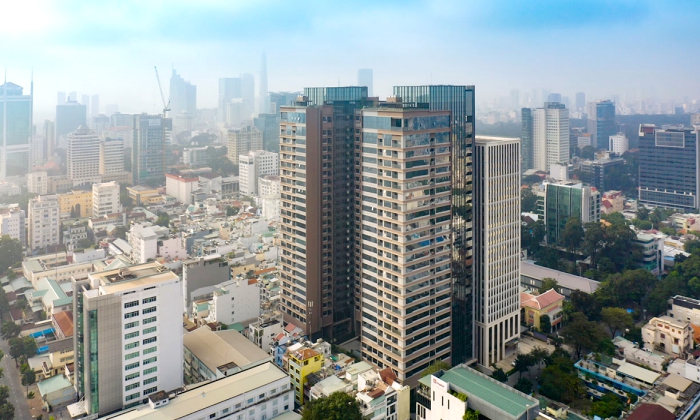 THE MARQ DISTRICT 1 meets home comfort: Freshwater Apartments were designed to offer gorgeous, affordable apartment homes within a lively commercial District known for its City views, industry and culture. Freshwater Apartments offers spacious floor plans, and with over 15 plans, you have your choice of options to fit your personal style, flare, and amenity needs.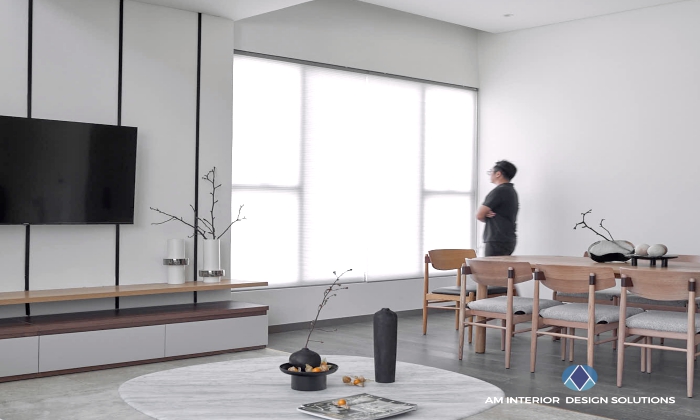 Size: 145 Sqm  -  
ID: 21178
Rental:
4,300 USD

3

2

6Check Availability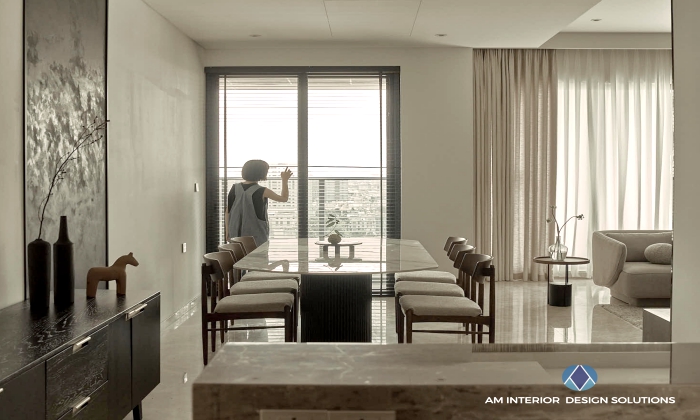 Size: 128 Sqm  -  
ID: 21177
Rental:
4,000 USD

3

2Check Availability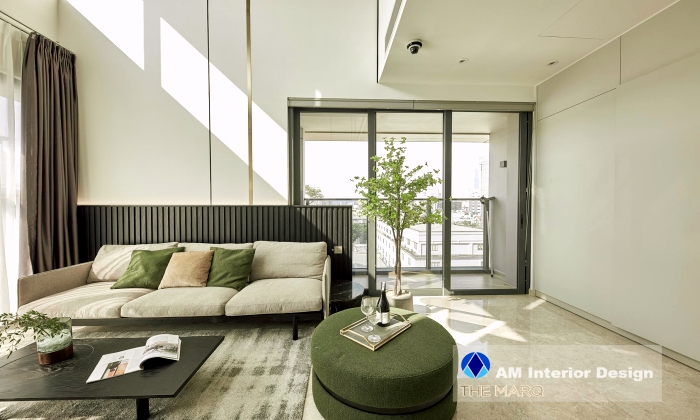 Size: 145 Sqm  -  
ID: 21162
Rental:
4,200 USD

3

2

4Available Now
Make An Enquiry