City Garden Apartment in Binh Thanh District HCMC
Address:
59 Ngo Tat To Street Binh Thanh District HCMC
Overview
Maps
Video
Property Listings
Where is the City Garden Apartment located?
City Garden luxury apartments located 59 Ngo Tat To Street Binh Thanh District offers spectacular natural light from tinted floor-to-ceiling windows, and iconic skyline views. These elegant finishes are the essential elements of a timeless urban aesthetic.
What amenities are available to residents of the city garden apartment?
If you are an expatriate living in Ho Chi Minh City and searching for a rental apartment in Binh Thanh District, City Garden Apartment is a great choice to consider. This luxurious residential complex offers a range of amenities that will make your living experience comfortable and convenient.
Let's start with the outdoor facilities. The complex boasts a 50-meter swimming pool, a children's pool, and a poolside bar. There is also a tennis court, basketball court, and a jogging track for those who love sports and outdoor activities.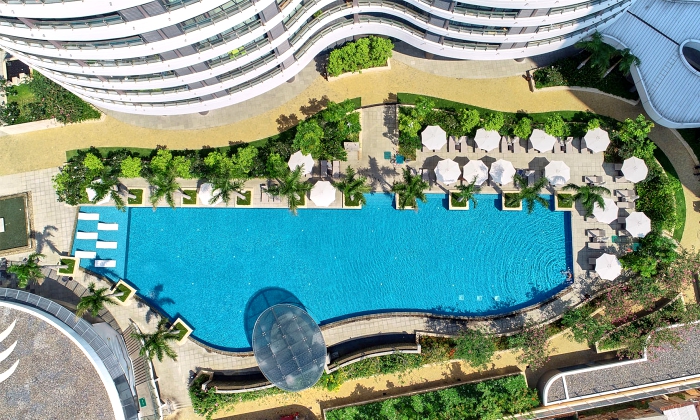 For those who are looking for indoor entertainment, City Garden Apartment has an indoor golf simulator, a billiard room, a game room, and a movie theater. You can also stay in shape with the fully equipped fitness center that includes cardio machines, weight machines, and free weights.
In addition to sports and entertainment, the apartment has a range of services that will make your daily life easier. There is a convenience store, a bakery, and a coffee shop located within the building. You can also enjoy the convenience of a laundry service, cleaning service, and 24-hour security.
If you have children, City Garden Apartment has a playground and a kid's club to keep them entertained. The complex also offers a shuttle bus service that takes residents to various locations in the city, making transportation hassle-free.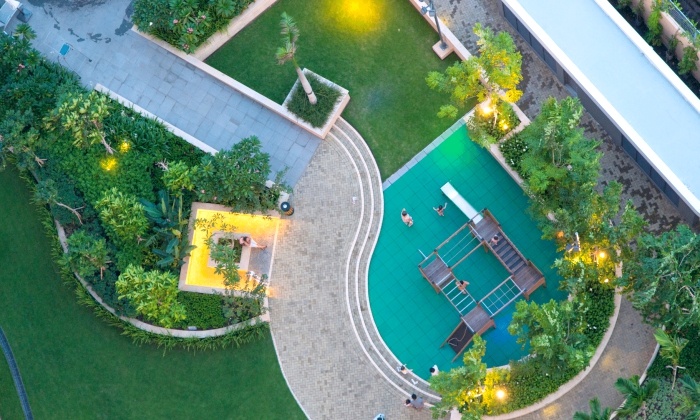 Overall, City Garden Apartment offers a luxurious living experience with a range of amenities and services that cater to residents' needs. With its convenient location in Binh Thanh and the comfort it
Is the city garden apartment pet-friendly?
Are you an expatriate living in Vietnam and looking for a rental apartment in Binh Thanh? If so, you might be wondering whether the City Garden apartment is pet-friendly.
We are happy to confirm that City Garden does allow pets in some of their units. It's important to note, however, that not all apartments in City Garden are pet-friendly, so be sure to check with the property management team before finalizing your rental agreement.
If you do have a furry friend, it's important to keep in mind that there may be some restrictions or additional fees associated with having a pet in your apartment. For example, you may be required to pay a pet deposit or monthly pet rent. Additionally, there may be certain breeds or sizes of pets that are not allowed.
At City Garden, they have a dedicated pet policy to ensure the safety and well-being of all residents, including those with pets. This includes guidelines for cleaning up after your pet, keeping your pet on a leash in common areas, and ensuring that your pet does not disturb other residents.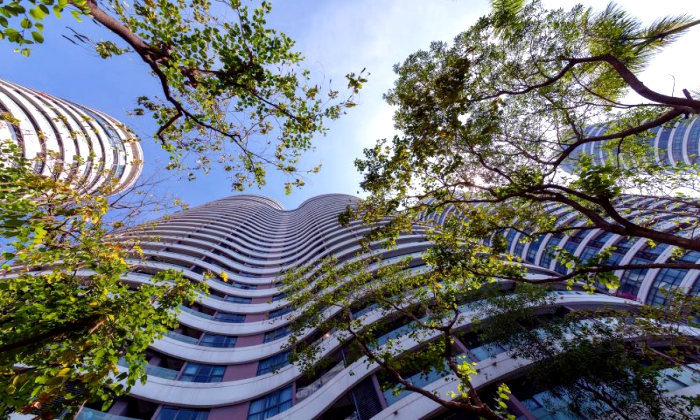 If you're looking for a pet-friendly apartment in Binh Thanh District, City Garden can be a great option. Just be sure to check with the property management team to confirm whether the unit you're interested in allows pets and what the associated policies and fees are. With a little bit of research and planning, you and your furry friend can find the perfect home in Binh Thanh District.
City Garden apartments in Binh Thanh District offers a style of apartment living that brings together exceptional locations with communities designed to meet your every desire. Whether a community is suburban or urban, high-rise or garden, we make every apartment community its own distinctive place to live.
Our desirable locations are close to shopping, dining, and places of work, and our experienced team of professionals create the perfect balance of services, amenities, and finishes that energize your day, every day.
Are there any shops or restaurants nearby the city garden apartment?
As an expatriate looking for a rental apartment in Binh Thanh District, it's important to consider the local amenities in your desired location. When it comes to City Garden apartment, you'll be pleased to know that there are plenty of shops and restaurants in the area.
Starting with shops, there are various convenience stores located within walking distance from City Garden, including Circle K and Family Mart. For a larger shopping experience, you can visit Vincom Center, one of the most popular shopping malls in Ho Chi Minh City, which is just a short drive away.
As for restaurants, Binh Thanh District is known for its diverse culinary scene, with numerous international and local eateries to choose from. If you're in the mood for some Vietnamese cuisine, head to Quan Nuong Ngon or Com Tam Moc, both located within 10 minutes from City Garden. For international options, there's The Refinery, a French bistro, or The Deck, a riverside restaurant offering global fusion cuisine.
In conclusion, City Garden apartment is surrounded by a variety of shops and restaurants, making it a convenient location for expatriates looking for a rental apartment in Binh Thanh District.
Make An Enquiry