Living in Saigon - Ho Chi Minh City!
Be clear from the start what you want and need by way of accommodation in Ho Chi Minh City. Aside from budget, this would help you determine the right kind of housing to look for. Short-term rentals like budget hotels and hostel dorms can be found all over the city, and are particularly plenty in Pham Ngu Lao Street...
 
Transportation
Like many developed countries like Japan, Singapore, Hong Kong, or most of Europe, car ownership is low here. The government is partly to thank for this because they tax imported cars 100%.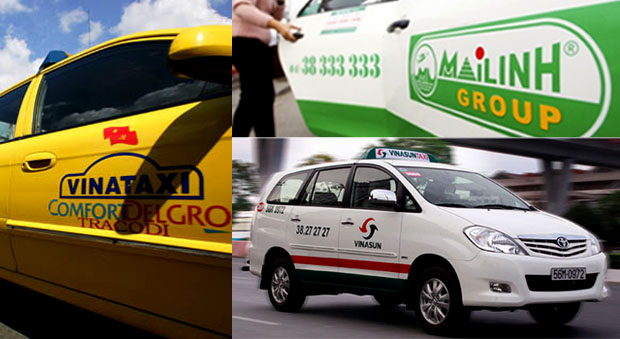 The way to get around in Vietnam is by motorbike. For $800 you can get a brand new Honda that will cost you three dollars to fill up once or twice a week. The streets of Saigon are jam packed with people who can not only afford motorbikes but who can afford fancy ones costing several times as much, up to $10000 after the government made high CC bikes street legal. To get a feel for how large the Vietnamese middle class is, one need only stand by the street and count how many automatic scooters go by.
Alternatively, one can flag one of the numerous taxis clogging the streets for about 50 cents (flag fall) or take a motorbike taxi costing 25 cents for short trips. Bus rides are 10 cents. The city bus takes you as far as the Cambodian border.
So for the price of insurance on a car in the states you can get around pretty economically here.
Food in Saigon
This is a land where food grows in abundance. So much so that we export to neighboring countries like the Philippines which are in shortage. Food is cheap here.
For $1 you can get a bowl of phở which many people in the North eat for breakfast every day. A set lunch for office workers consisting of a rice dish with meat, some veggies, soup, and some fresh fruit and iced tea will set you back from $1 to $2. Getting a coke or coffee outside could cost you less than 50 cents, the same price as a Vietnamese sandwich. The bread alone, a Frenchi-ie sub-sandwich roll is only 10 cents. Still, many families prefer to save money by cooking at home and shopping at local markets instead of supermarkets. Every person in this city is within walking distance of a market.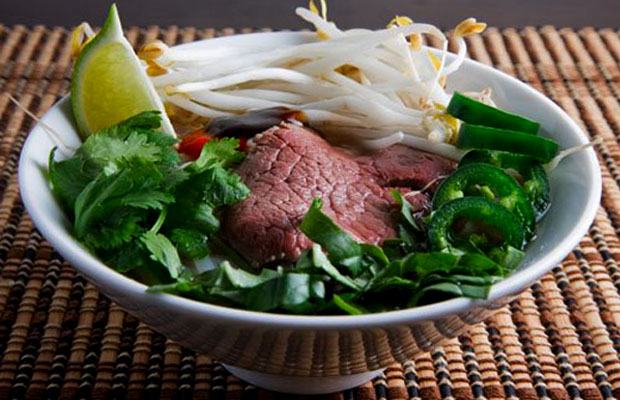 A feast with friends outside with a few beers, maybe some seafood, may cost each of you $5. A Heineken is $1. Local beers are cheaper. Homebrewed is even cheaper still, perhaps 10 cents a glass. It's no wonder many foreigners come here and instantly become alcoholics.
Cigarettes are not food but they're also cheap. A pack of Marlboros is $1 unless you're the idiot coming up with numbers for Numbeo.com. Local brands are cheaper. You can also buy a single cigarette for a nickel.
Entertainment
Just sitting on the street in Vietnam is entertainment enough. But if you want to escape to the cinema in the afternoon it will cost you $1.50, more if you want to watch Avatar in 3D. A DVD at the shop is 50 cents. And I've always had HBO, Cinemax, and Star Movies at home for free, included in rent.
Taking the bus to the beach will cost you $3. Staying overnight will cost you $10.
Taking a bus into the highlands will cost a few bucks. A bus to Cambodia costs $10. And flights to places like Singapore or Bangkok are about $50 each way
.
Where Can We Live in Saigon or Ho Chi Minh City?
Be clear from the start what you want and need by way of accommodation in Ho Chi Minh City. Aside from budget, this would help you determine the right kind of housing to look for. Short-term rentals like budget hotels and hostel dorms can be found all over the city, and are particularly plenty in Pham Ngu Lao Street, a backpacker's area in District 1. They can cost as low as $5 per night and therefore ideal if you plan to lead a nomadic lifestyle and travel on a shoestring budget.
For a stay of more than two months, rent an apartment in Ho Chi Minh City is the best choice. Many apartment buildings usually come with facilities such as pool and parking area, while ground floor lobby with stores, gym, spa, tennis courts, and park can be found in some high-end apartment buildings. Housekeeping and laundry service are available in what are called "serviced apartments for rent" and payment may be included or independent from the monthly rent. Apartments cost $300 dollars upwards, with large serviced apartments costing as much as a decent villa.
If you're lucky with your corporate housing budget and have a big family in tow, then a villa can suit your need for more indoor space and privacy. A garden, pool, and courtyard where your kids can run around are some of the big perks that come with renting a villa in Saigon.
When find a new accommodation including house, apartment, villa, and serviced apartment in Saigon (Ho Chi Minh City) it pays to consider where best to live for your life. Most expatriates work at city central or someone who works in industrial zones far outside the city, but this can lead to isolation so many decide to put up with a long commute in order to improve their social options.
Likewise while some expatriates relish the opportunity to discover and immerse themselves in a new culture, for others it is more important to live in familiar surroundings with similar facilities to those they left at home. Nobody likes to commute and traffic in Saigon can be pretty horrific, so it is not a bad idea to think about where you will be working or your kids will be attending school too.
District 1 in Ho Chi Minh City
District 1 is the Central Business District of Ho Chi Minh City, where many companies will base their offices and where the majority of bars and restaurants are. Although rising rents have pushed a lot of the simpler local street food and restaurants out, there remains a wide range of eating options with cuisines from around the world, and shops bringing goods from across the world for those who enjoy their shopping. While District 1 certainly has a different atmosphere to much of the city, it is still uniquely Vietnamese in character.
The streets in District 1 are broad and generally tree-lined, and although it is the city centre the traffic is generally worse entering or leaving District 1 than within the district itself, so if you can afford to live in the centre or like the bright lights of the city it can make an excellent choice to settle in. 
District 2 - An Phu / Thao Dien in Ho Chi Minh City
District 2 is a huge area, much of which is currently undeveloped marsh land, so generally when expats refer to District 2 they are talking about An Phu and Thao Dien wards, where much of Saigon's western expatriates settle, as well as wealthy Vietnamese.
Despite being split in two by the massive Highway 1, the roads around An Phu/Thao Dien are fairly peaceful and not too scary to negotiate by bicycle. Many of the houses here are very large - villas with pools designed for those whose housing is included in their contracts - and some are within walled compounds - but there are still affordable houses available for rent. The number of eating and drinking options in An Phu is growing, with a number of nice bars, riverside cafes and shops, which is a good thing since the commute to District 1 is generally around 30-40 minutes, and there are several major international schools and nurseries in the area.
An Phu is certainly a friendly area, referred to as 'the village' by residents, and while some may find it rather Westernised and a little far removed from a genuine Saigon experience, others will relish the peace and quiet and safety it provides for their children. 
District 7 - Phu My Hung / Saigon South of Ho Chi Minh City
The massive Korean Phu My Hung development, around 40 minutes to the south of District 1, was conceived as a 'satellite city' for Ho Chi Minh, and has been designed from scratch with wide, tree lined roads and towering apartment blocks and villas. So far there is little other development in the area which means unparallelled access to green space, and there are a number of sports clubs, swimming pools, and international schools and universities in the area.
There are many expatriates living here, the biggest group of which are East Asians such as Koreans and Japanese, but there are a growing number of Western expatriates too. The area used to recieve a bad rap for being something of a 'toy town' - the area certainly appears sterile when compared to some of the inner city areas with little to no street life and a small but growing number of shops and restaurant, but over the years it has become a more lively place, and in the late afternoons being able to sit on the grass and appreciate the breeze is great after a hot day in the city.
District 7 is certainly not your typical Vietnamese experience, but if you can't take the noise and chaos of the centre or wish to raise your kids with a bit of space to run around it is not a bad option.
District 3 in Ho Chi Minh City
District 3 is considered by many Vietnamese people to be the ideal place to live , with large, old colonial villas hidden behind trees, great proximity to District 1 and a decent quality of life. It is less 'westernised' than District 1, but compared to much of central Saigon is a very peaceful place with lots of local places to eat.
One popular Vietnamese expression states you should go out in District 1, eat in District 5 but sleep in District 3. It certainly has many beautiful buildings but many have been adopted by the government while others are in varying states of repair - for villas in good condition expect to pay a rather high rent, but there are also plenty of townhouses in the area too. 
District 4 in Ho Chi Minh City
District 4 used to be known as the 'mafia district' - housing Saigon's main port and many of the city's poor gave plenty of opportunity for crime. This seems to be a thing of the past, and improving transport links to District 1 has seen a recent bump in land prices as more and more apartment blocks for executives are built - in some places a commute into Downtown District 1 might only take 5 minutes, and rents are much cheaper than District 1. The Saigon port is set to close in years to come and the whole area is due for redevelopment - perhaps in coming years it will have a similar amount of restaurants and shops to District 1, but for now it is more of a throughfare between Districts 1 and 7.
District 5 in Ho Chi Minh City
District 5 is a good choice for those seeking proximity to District 1 - commutes range from 10 - 20 minutes, with lower congestion than some routes into the city, but with lower rents. District 5 is famed for its street food, and its history as the city's Chinatown means there is a fair mix of cuisines in the area. 
District 10 in Ho Chi Minh City
District 10 is traditionally where many of Saigon's student population live, with great,
cheap options for food and good, low rents. The area is very densely populated though and has quite narrow streets so traffic in and out of the centre can be a pain, but as the crow flies it is not far to the downtown area. The area is also rich in amenities, with lots of swimming pools and sports centres to suit the student population, as well as a good number of coffee shops. 
Phu Nhuan District
Phu Nhuan is one of the most densely populated areas of Saigon and has a number of main roads running through it. The area is certainly not without its charms with a number of parks and interesting streetlife, but traffic  to and from the centre can get pretty tiresome quickly. Still, if you work in the E Town area in Tan Binh, or anywhere near the airport, living in Phu Nhuan can be a good option to be near work yet not too far from social activites in town. 
Binh Thanh District
Binh Thanh is squeezed between District 1 and District 2, and is known for cheap housing that is popular among English teachers on low wages. However the area has seen near constant roadworks for over 3 years, and is the primary point of entry for hundreds of HGV trucks that pour into the city every night. It is also very prone to flooding, even on the main roads, making driving around at night a fairly scary prospect and offering very low air quality, with dust from construction and trucks mingling with diesel fumes. 
TYPES OF ACCOMMODATION IN HCM CITY
Rooms for rent: You will have to be earning a significantly small amount of money to warrant a room in Vietnam, but it is the cheapest option, usually furnished and paid on a monthly basis. Rooms for rent are usually found close to the city centre. With this option, the expats can save a little money for living cost.
Housing for rent in Saigon: Private houses can be furnished or unfurnished and are great for families that require space. Leasing a house is not an easy task as much of Vietnam is densely populated, however it is not impossible.
Apartments for rent in Ho Chi Minh: This accommodation is the most widely available and cheaper than renting a house. However, you will have to liaise with the landlord to have your utilities connected. This can be tricky, but usually for a tip, you can get the landlord or one of his 'family' members to come with you to help. Apartments come in different sizes and can be rented furnished or unfurnished.
Serviced apartments for rent in Saigon/Ho chi Minh City: These are not quite expensive and only make sense if your contract is short or your employer is footing the bill. They are generally located within hotels or high rises and offer an array of amenities and services including: Fully furnished, housekeeping, maids, gyms, swimming pools ect… These are all included in the rent.
Make An Enquiry