So Beautiful Three Bedroom Apartment for rent in Gateway Thao Dien HCMC

3 Beds

2 Baths

31 FL
Address:
02 Le Thuoc Thao Dien Ward Thu Duc City
Type:
Apartments For Rent in Ho Chi Minh City      
Reference ID: 23407
Rental: 3,000 USD
Size:

133 Sqm
Overview
Maps
Video
Similar properties
So Beautiful Three Bedroom Apartment for rent in Gateway Thao Dien HCMC:
Gateway Thao Dien apartment for rent is a premium mixed-use development located in Thao Dien Ward, District 2 of Ho Chi Minh City, Vietnam. The development is situated along the Saigon River, offering stunning views of the city skyline and the river.The development consists of four towers, including two residential towers, an office tower, and a commercial tower. The residential towers feature a total of 436 luxury apartments ranging from one to four bedrooms, each of which is designed to provide a comfortable and elegant living experience.
Gateway Thao Dien apartment for rent offers residents access to world-class amenities, including a 25-meter lap pool, a children's pool, a jacuzzi, a sauna, a gym, a yoga room, a barbecue area, a children's playground, and a multi-purpose room. The development also has 24-hour security, ensuring the safety and security of residents at all times.
In addition to its exceptional amenities, Gateway Thao Dien apartment for rent is also located in one of the most desirable neighborhoods in Ho Chi Minh City, Thao Dien. The area is known for its high-end restaurants, cafes, bars, and boutique shops, making it a popular destination for both locals and expats.
Overall, Gateway Thao Dien apartment for rent is an excellent choice for those seeking a premium living experience in Ho Chi Minh City, offering a combination of luxurious amenities, breathtaking views, and a prime location. 
We are excited to present a stunning three-bedroom apartment for rent, spanning over 133 sqm, available for rent. This beautifully designed apartment features spacious and bright living areas, with large windows that offer breathtaking views of the city and river from Bedroom. The apartment boasts a modern and fully-equipped kitchen with high-end appliances, perfect for cooking and entertaining. The three bedrooms are generously sized and offer plenty of natural light, making it the ideal space for families or professionals seeking a comfortable and elegant living experience.
The kitchen is fully equipped with high-quality appliances and ample counter space, making it perfect for whipping up delicious meals for family and friends. The bedrooms are spacious and comfortable, each with their own unique charm and character, offering a peaceful retreat after a long day.
Amenities apartment for rent in Gateway Thao Dien:
- Furniture: fully furnished with sofa, dining table,high-class beds, desk, television
- Air-conditioner, refrigerator, water heater, microwave and oven
- Cable television, ADSL internet connection, telephone
- 24/7 security, parking space
- Balcony/window
- Shower/bathtub
- Electricity cooker system 
- Gym, swimming pool and tennis court
- Mini supermarket
- Restaurants 
- Elevator
- Near schools, hospitals, shopping centers
Check more options Apartment for rent in District 2 HCM City
Contact us to arrange an appointment
68 Nguyen Hue Street, Dist.1, Ho Chi Minh City
P: +84(0) 909457542 – E: info@vnrenthome.com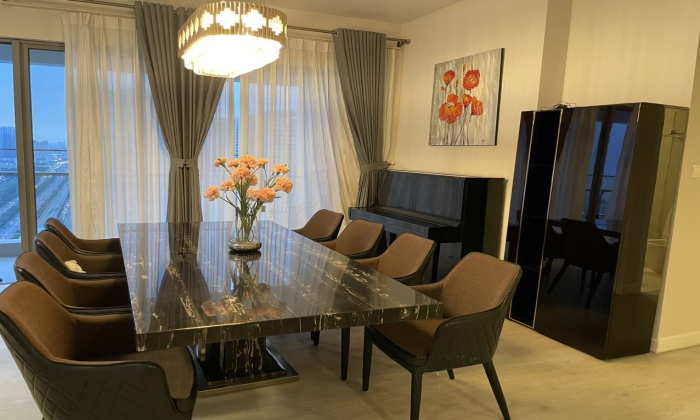 Size: 133 Sqm  -  
ID: 23407
Rental:
3,000 USD

3

2

31Check Availability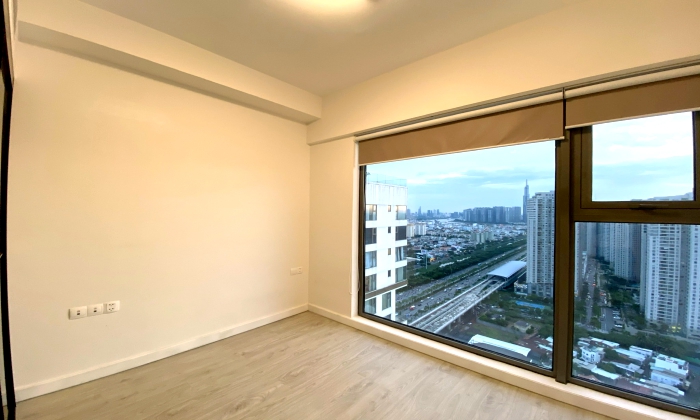 Size: 145 Sqm  -  
ID: 23378
Rental:
3,000 USD

4

3

39Check Availability
CHECK AVAILABILITY
Make An Enquiry