Such A Luxury Penthouse Larose Sa Serviced Apartment For Rent in Thao Dien District 2 HCMC

3 Beds

2 Baths

6 FL
Type:
Penthouse For Rent in Ho Chi Minh City      
Reference ID: 12276
Rental: 2,200 USD
Size:

170 Sqm
Overview
Maps
Video
Similar properties
Such A Luxury Penthouse Larose Sa Serviced Apartment For Rent in Thao Dien District 2 HCMC:
LA Rose  Serviced Apartment for rent in Road 61, Thao Dien  ward, District 2. It difined with you a modern lifestyle that inspires confidence, and balances tradition with innovation.KIM community is easy to access for commuters traveling to downtown Ho Chi Minh City by tunel, the International Schools You will find inspired interiors and high-tech amenities, including an electric vehicle charging station on site. From outdoor art installations to the most innovative restaurants in Thao Dien Area, the Arts District is where your lifestyle thrives. 
LA Rose  Serviced Apartment is close to shopping, dining, and places of work, and our experienced team of professionals create the perfect balance of services, amenities with big size of pool garden and GYM, and finishes that energize your day, every day. At THAO DIEN, it very convenient for you to pick up your children studying in AIS, BIS, HCMCS…
Relax, we have convenient access to public transportation allowing you to explore every part of Ho Chi Minh City with ease. Its time to follow your dreams and live it up. Enjoy the convenience of 24-hour concierge, stay in shape in the private fitness center, or relax by the amazing pool with monumental views of the Ho Chi Minh City. Come take your personal tour!
Apartment Rental is $2200/month for three bedroom apartment with size 170SQm, 01 living, 03 big Bedroom, 02 Bedroom. The rent included a standard services such as leaning twice times a week, internet and pay extra for the rest of fee.
Amenities:
- Furniture: fully furnished with sofa, dining table,high-class beds, desk, television
- Air-conditioner, refrigerator, water heater, microwave
- Cable television, ADSL internet connection, telephone
- 24/7 security, parking space
- Balcony/window
- Shower/bathtub
- Near schools, hospitals, shopping centers
Contact us to arrange an appointment
68 Nguyen Hue Street, Dist.1, Ho Chi Minh City
P: +84(0) 866 800 123 – E: info@vnrenthome.com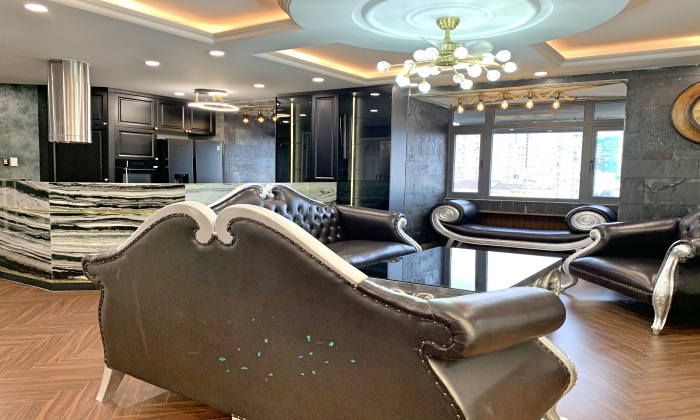 Size: 170 Sqm  -  
ID: 12276
Rental:
2,200 USD

3

2

6Check Availability
CHECK AVAILABILITY
Make An Enquiry