Furnished Small Three Bedrooms House For Rent in Road 60 Thao Dien Thu Duc City

3 Beds

3 Baths

2 FL
Address:
Road 60 Thao Dien Thu Duc City
Type:
Townhouse For Rent in HCM City      
Reference ID: 4018
Rental: 1,500 USD
Size:

250 Sqm
Overview
Maps
Video
Similar properties
Furnished Small Three Bedrooms House For Rent in Road 60 Thao Dien Thu Duc City:
A Furnished House for rent located in Road 60 Thao Dien Ward HCM city, this house located in conveniently location in behind LANG BAO CHI area with green and fresh of living, steps out to AN PHU SUPER-market and a lot restaurants in Thao Dien St, Xuan Thuy ST, Ngo Quang Huy Street and very convenient for all people working at BIS school, 20 minutes to reach Ho Chi Minh's Central Business District, or 30 minutes-drive away to TAN SON NHAT International airport, District 1 and District 3. And very good location to go to DONG NAI, BINH DUONG.
It close to shopping, dining, and places of work, and our experienced team of professionals create the perfect balance of services. Relax, we have convenient access to public transportation allowing you to explore every part of Ho Chi Minh City with ease. Its time to follow your dreams and live it up. Come take your personal tour!
Its feature: Furnished house for rent, house has 01 ground floor, 02 uper floor including: 03 bedrooms, 03 bathroom, living room and kitchen. Rent is: USD 1500/Month. Total floor plan is 250SQM.
The neighbors are very nice and house owner can speak english and this mean is a great support for guest living here.
Ask us about viewing this home today! 
Check more options: House for rent in  HCM City
Contact us to arrange an appointment
68 Nguyen Hue Street, Dist.1, Ho Chi Minh City
P: +84(0) 909457542  – E: info@vnrenthome.com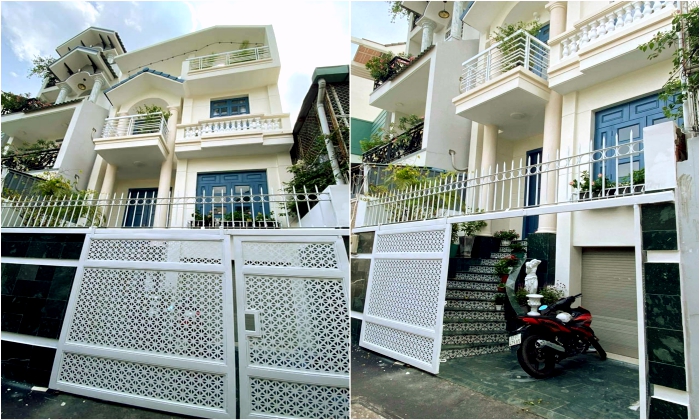 Size: 250 Sqm  -  
ID: 4018
Rental:
1,500 USD

3

3

2Check Availability
Make An Enquiry
CHECK AVAILABILITY
Please complete the below form, and one of our agents will contact you soon.