Renovated Local Homes For Rent in Ly Chinh Thang District 3 Ho Chi Minh City

2 Beds

2 Baths

2 FL
Address:
Ly Chinh Thang Street District 3 HCMC
Type:
Apartments For Rent in Ho Chi Minh City      
Reference ID: 13373
Rental: 800 USD
Size:

65 Sqm
Overview
Maps
Video
Similar properties
Renovated Local Homes For Rent in Ly Chinh Thang District 3 Ho Chi Minh City:
A  new local home renovating apartment in Street Ly Chi Thang District 3 Ho Chi Minh City, where curated design meets storied surroundings. At the front door to Shopping Mall in walking distance and walking to the center where could be brings modern amenities and carefully crafted apartments to Ho Chi Minh's most sought after neighborhood. 
Here, You'll be minutes from a wealth of dining options, coffee, great schools, and a full calendar of community events. You get to enjoy hospitality services like in-home package delivery, apartment cleaning, and grocery shopping that will keep your home running smoothly..
LOCATION: 15 minutes walk to the Ho Chi Minh City center, It is also a 5 minute walk from the Shopping Center in Ly Chinh Thang street, so you can walk to the pier and take in the beautiful views of the Ho Chi Minh
This apartment is fully furnished with high quality furniture offers 2brs and 1bth,  65SQM. Rent is 900/month and not included management fee. Lease term one year contract, required two months rent for deposit and one month for advance. 
Amenities:
- 24/24 security, parking space.
- Near school, hospital, shopping center.
- Swimming pool, gym, play ground for children.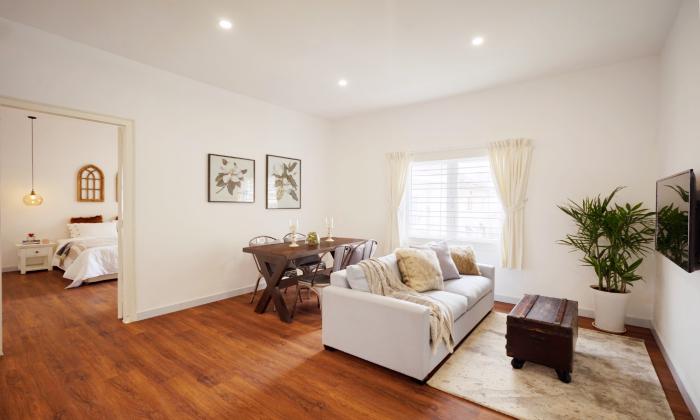 Size: 65 Sqm  -  
ID: 13373
Rental:
800 USD

2

2

2Check Availability
Make An Enquiry
CHECK AVAILABILITY
Please complete the below form, and one of our agents will contact you soon.