SAIGON PEARL
Address:
Binh Thanh District, Ho Chi Minh City, Vietnam,
Overview
Maps
Video
Property Listings
Five-star home by the Saigon River.
Proudly rising by the Saigon river with a converging of the best location, great overall completed architectural plan and an all-green living environment, Saigon Pearl is the best ideal place to enjoy your living.
Saigon Pearl brings to you not only a peaceful living space, but also all the best things for a 5-star rated living standard.
Developer information Saigon Pearl is developed by VIETNAM LAND SSG LTD, a joint venture between Vietnam Land (Hongkong) Ltd and SSG Construction & Real Estate Joint Stock Company (Vietnam)
Total area: 10.37 hectare
Investment capital: US$500 million
Location

:
Saigon Pearl Apartment Located conveniently at 92 Nguyen Huu Canh Street, Ward 22, Binh Thanh District, HCMC, along the Saigon River, on the fringe of District 1, only 5 minutes travel time from Saigon Pearl to the city centre. Due to excellent location close to the centre business district and bordering the Saigon River, the name of Saigon Pearl has been chosen for the largest property development project in Ho Chi Minh City.
Developer's objective

:
Saigon Pearl Apartment is designed to provide an all-in-one-fully-serviced, high quality commercial, high- rise residential and office facilities, complemented with professional landscaping and manangement services. Saigon Pearl will set a new standard for high quality urban lifestyle in Vietnam.
Scale & Service

: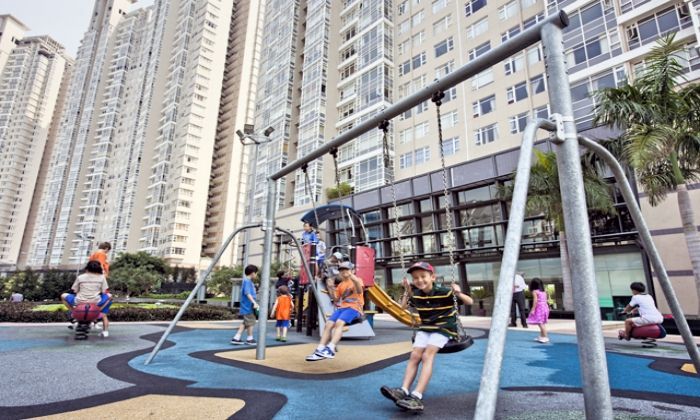 The Saigon Pearl project includes 8 apartment buildings of 37 storeys each, 2 five-star hotel and commercial complex. The project will develop over 2,000 apartments for sale to the local and also the neighborhood community at large. The project also includes the construction of 40,000 square meters retail and recreational facilities including clubhouses, a large-scale shopping complex with shops, supermarkets, cinemas and other entertainment components. In addition, there will be a kindergarten, an international school, and undercover parking lot that can accommodate over 1,200 cars and 9,000 motor cycles.
All services and amenities at Saigon Pearl are first class including telecommunication service (high- speed internet, satellite TV,...), professional security service, English style housekeeping service, 24- hour backup power, safety central gas system and modern water processing system. Saigon Pearls 5- star services and endless amenities will satisfy your every need.
Check more options: Apartment for rent in Saigon Pearl - Ho Chi Minh City
Contact us to arrange an appointment
68 Nguyen Hue Street, Dist.1, Ho Chi Minh City
P: +84(0) 866 800 123 – E: info@vnrenthome.com
The great and benefited ever location
Located at 92 Nguyen Huu Canh street, Binh Thanh District, Ho Chi Minh City, the most crowded and growing area of Saigon and right on main way of Finance and Trade Center in future of the city as well as staying by Thu Thiem bridge, Saigon Pearl owns a great and benefited ever location, with which no any other complexes can compare.
Saigon Pearl is the ideal place for those who love to have a peaceful living, but not 'stay' far away from urban living.
Contact us to arrange an appointment
68 Nguyen Hue Street, Dist.1, Ho Chi Minh City
P: +84(0) 866 800 123 – E: info@vnrenthome.com
Make An Enquiry