Spacious Clean and Modern Three Bedroom An Phu Plaza Serviced Apartment in District 3 HCMC
3 Beds
3 Baths
15 FL
Ly Chinh Thang St, District 3, HCM City
Type: Serviced Apartments For Rent in HCMC Reference ID: 13387
Rental: USD 2.000
Gross Area: 154 sq m
Overview
Maps
Video
Similar properties
CHECK AVAILABILITY
Spacious Clean and Modern Three Bedroom An Phu Plaza Serviced Apartment in District 3 HCMC:
Modern Three bedrooms serviced apartment for rent in District 3 Ho Chi Minh City featured with luxury furnished with 3 bedrooms, 1 bathrooms, spacious living room, and modern kitchen, 154 sqm. and facing directly to the canal.
Say hello to An Phu Plaza Residence, brand new apartment rental homes in downtown Ho Chi Minh City. Unlike most downtown residences, we built out instead of building up. The result? Buildings that feature things you wouldnt ordinarily expect in the city. Touches like courtyards, private garages, decks, balconies and landscaped walkways create an apartment community unlike any other in downtown.
An Phu Plaza Serviced Apartment  offers thoughtfully designed two -bedroom apartment homes, and three bedroom home with spacious size from 85SQM to 154SQM, most of units has balconies. All apartment homes feature gourmet kitchens, oven, spacious closets and more. A boutique style, mid rise community with a rooftop social deck, underground garage parking and bike storage.
Stop by today and see why this Serviced Apartment for rent in District 3 is a place to live in Ho Chi Minh City!
 Amenities:
-  Furniture: fully furnished with sofa, dining table, beds, desk, Television…
-  Air-conditioner,  refrigerator, hot water, washing machine.
-  Cable Television, ADSL Internet connection, telephone.
-  Bath
-  Big balcony
-  Near school, hospital, shopping center.
-  Convenient store (24/24)
-  Security 24/7
 Check more options Serviced apartment for rent in District 3 - HCM City
Contact us to arrange an appointment
68 Nguyen Hue Street, Dist.1, Ho Chi Minh City
P: +84(0) 866 800 123 – E: info@vnrenthome.com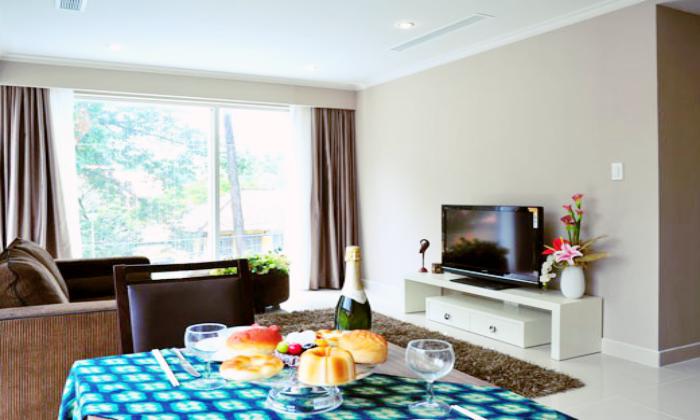 Gross Area: 80 sq m -
ID: 1374
Rental:
2.000 USD
2
2
4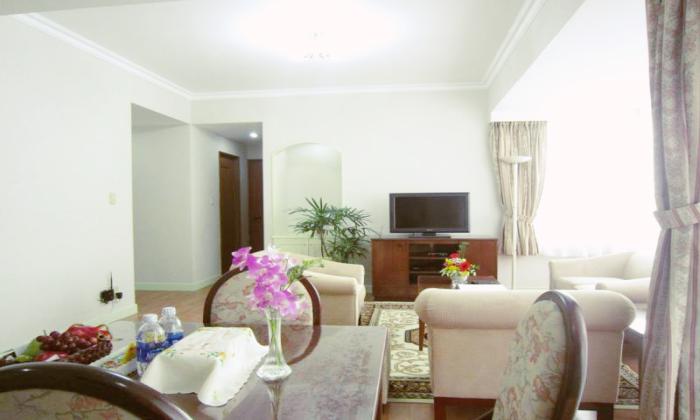 Gross Area: 96 sq m -
ID: 1368
Rental:
2.000 USD
2
2
0
CHECK AVAILABILITY
Make An Enquiry