Nice Mini Villa For Rent in District 3, Ho Chi Minh City
4 Beds
4 Baths
2 FL
Ba Huyen Thanh Quang Street, District 3 HCMC
Type: Townhouse For Rent in HCM City Reference ID: 4126
Rental: USD 2.600
Gross Area: 200 sq m
Overview
Maps
Video
Similar properties
CHECK AVAILABILITY
Nice Mini Villa For Rent in District 3, Ho Chi Minh City, Vietnam:
Townhouse for rent Featured: Fully furnished House for rent on Ba Huyen Thanh Quang Street District 1, HCM City. It offers 4 bedrooms, 4 bathrooms and nice terrace.
Its ideal location puts you within close proximity to major shopping centers, great restaurants, excellent schools and entertainment.
Spacious living areas, all electric well-equipped island kitchen with a pantry, private balconies, washer and dryer connections and air conditioning are just a few of the standard features included.
Ask us about viewing this home today! 
Amenities:
- Furniture: fully furnished with sofa, dining table, beds, desk, Television, DVD Player…
- Air-conditioner, refrigerator, washing machine, hot water.
- Cable Television, ADSL Internet connection, telephone, parking space.
- Balcony/window, and big terrace
- Shower/bath tub.
- Near school, hospital, shopping center, swimming pool, gym, tennis court.
- Convenient store 24/24.
Check more options: House for rent in District 1 - HCM City
Contact us to arrange an appointment
68 Nguyen Hue Street, Dist.1, Ho Chi Minh City
P: +84(0) 866 800 123 – E: info@vnrenthome.com
Located in Ba Huyen Thanh Quang Street, District 3, HCM City, Vietnam. This ideal place for expatriates who are living and working in central of Ho Chi Minh City.
Its perfect location offers to the tenants be steps to many local and luxury restuarants, shopping centers, your on-site convenience store helps save you time and money, you no longer have to drive across town to get groceries. 
Check more options: House for rent in District 1 - HCM City
Contact us to arrange an appointment
68 Nguyen Hue Street, Dist.1, Ho Chi Minh City
P: +84(0) 866 800 123 – E: info@vnrenthome.com
Gross Area: 200 sq m -
ID: 1344
Rental:
2.600 USD
3
3
8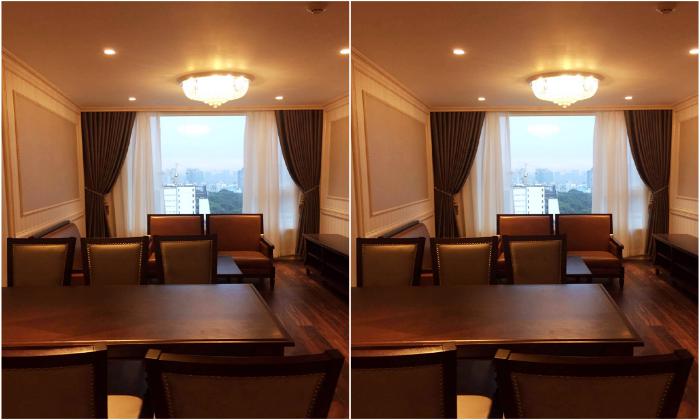 Gross Area: 87 sq m -
ID: 13347
Rental:
2.650 USD
2
2
20
CHECK AVAILABILITY
Make An Enquiry