Apartment for rent in Ho Chi Minh
Your search for the best apartment for rent in Ho Chi Minh will not be easy, basically because of the abundance of the choices that you will have. Nonetheless, this should not be an excuse for you to decide in haste.
To make a well-informed decision, take into consideration the factors that will be mentioned below.
Cost
For most renters, this is probably the most important factor to consider when looking for an apartment for rent in Ho Chi Minh. While the city ranks well in terms of affordability, the cost of apartments will differ depending on the specific district where it will be located and the facilities, among others. On average, your rental cost should not be more than a third of your monthly income. In order to find space that is best suited for your budget, take a look at three possible choices so that you can have a point of comparison.
Location
This is another factor that reigns supreme in the evaluation of the choices for an apartment for rent in Ho Chi Minh. Keep in mind that cost and location are directly related with one another. If you want to live at the middle of the city, be prepared to pay more. If you are looking for a more affordable apartment, on the other hand, live in a suburban area. It will also be good if you can live in an area that has an easy access to hospitals, schools, shopping malls, and other establishments, although such would mean that rent will be higher.
Facilities
Searching for the best apartment for rent in Ho Chi Minh also entails the need to take a look at the facilities and amenities that are present. If you have kids, it would be nice to live in a complex where there is a garden, playground, or pool. If you have an active lifestyle, an apartment compound with tennis court will also prove to be attractive. High-speed internet access, round-the-clock security, and communal areas will also be good.
Size
Do you need a studio unit or a three-bedroom apartment? Before you start your hunt for an apartment for rent in Ho Chi Minh, think about the size that you need. This will depend on if you are going to be living alone, with a roommate, or with your family. If you are on your own, try to find a smaller space so that rent will also be more affordable.
Contract
Once you have finally found the apartment for rent in Ho Chi Minh that you like, request for a contract and make sure to read the fine prints before having your signature affixed. A contract is a legally-binding agreement, so make sure to understand its contents and if there is anything you do not agree with, talk to the landlord.
For more information look at Apartments in HCM City Listings.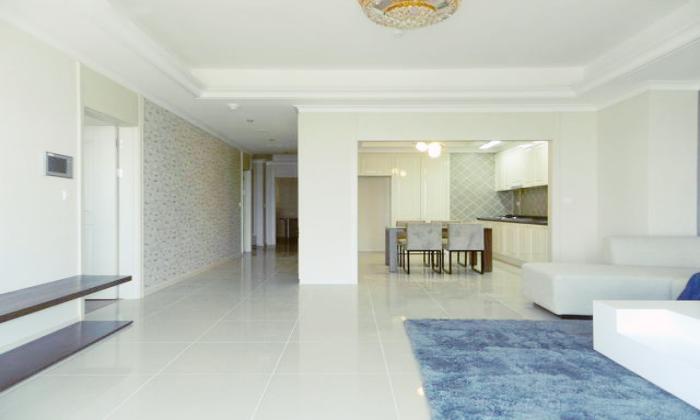 Make An Enquiry